Huntsville Hounds on Transport (HHOT Dogz)
GHHS's newest community program is Huntsville Hounds on Transport (HHOT Dogz.)  In the spring, GHHS began transporting dogs each month to the Humane Society of Washington County in Maryland or Humane Rescue Alliance in Washington DC.  Our new cargo van, donated by Jerry Damson Automotive Group, can carry 20+ dogs, depending on their size.  This is a very exciting opportunity for GHHS to be able to save more of our community's animals and provide more animals with loving homes.  GHHS is so excited to begin this chapter of saving more lives.  

If you are interested in being a volunteer driver, let us know!  You must be at least 25 years old with a good driving record.  Give us a call at 256-991-8081 for more information.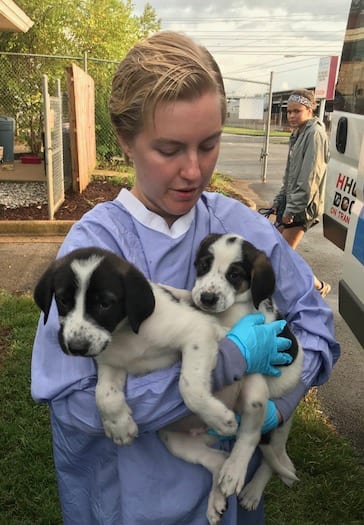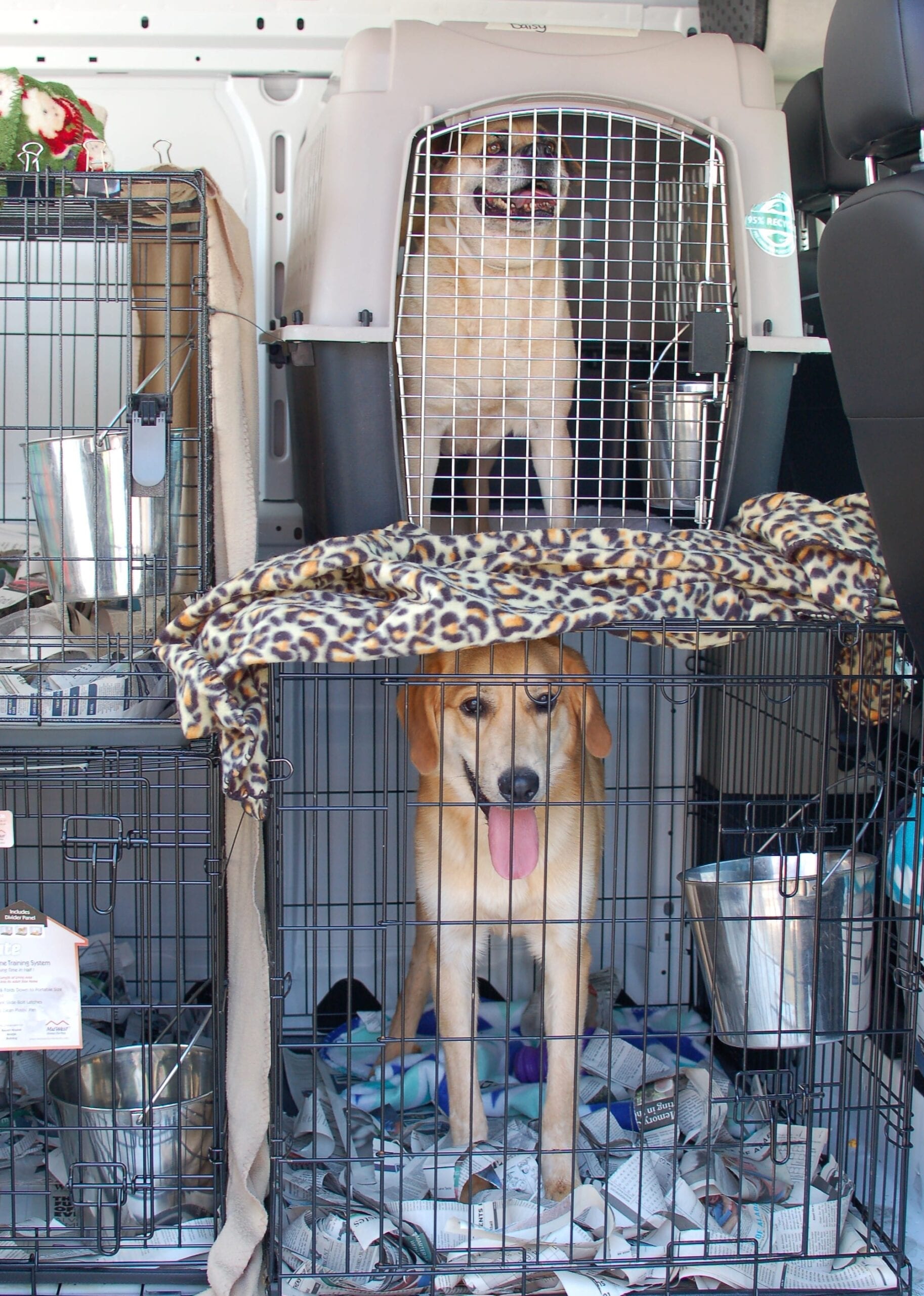 ---
Bentley Becomes a Hero
Bentley was a 4-year-old Dalamatian / Great Dane mix that was surrendered to GHHS in June due to a move. He was one of the dogs chosen for the July transport. He was taken to the Human Society of Washington County in Maryland. Bentley ended up in the right place at the right time.
Just after Bentley's arrival in Maryland, a Target employee found an abandoned puppy. The puppy was covered in fly eggs and barely hanging onto life. The puppy needed a blood transfusion and Bentley was a perfect match.
Bentley's blood gave the puppy, later named Hope, a second chance at life. Bentley is a GHHS Hero!