King's Community Kitchen helps low-income pet owners feed their dogs and cats in times of financial difficulty. By giving out donated dog and cat food, we can save lives and keep animals in their own homes. In 2015 alone, with your support, we provided over 30,000 pounds of pet food to needy homes.
You Can Help
GHHS relies on community support to donate bags of food to stock the kitchen. We accept all brands, and even open bags. Please consider donating food to help those animals in need. You can also donate funds on our donation page by selecting "King's Community Kitchen" in the fund category.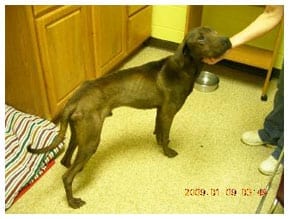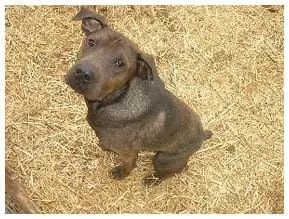 The fund is named after King, who was surrendered to GHHS extremely emaciated. His owners could not afford to feed him, but didn't want to give him up. King returned to normal weight and now lives in his forever home, but we never want to see another animal go hungry, site – can help you for choice dog or puppy food.
How to Apply
KCK is a 24 month program with 9 distributions. To qualify for this program, you must provide photo ID, proof of need (a letter from Medicare, Food Stamps, WIC, etc.) and WRITTEN proof of spay/neuter.
King's Kitchen is open twice a month: the 2nd Wednesday 2:00pm- 4:00pm and last Saturday of each month 9:00am- 11:00am. Food pick-up (up to 30lbs) is allowed once a month. You can apply for the program on one of those open days. Please call 256-881-8081 ext 217 if you have any further questions.