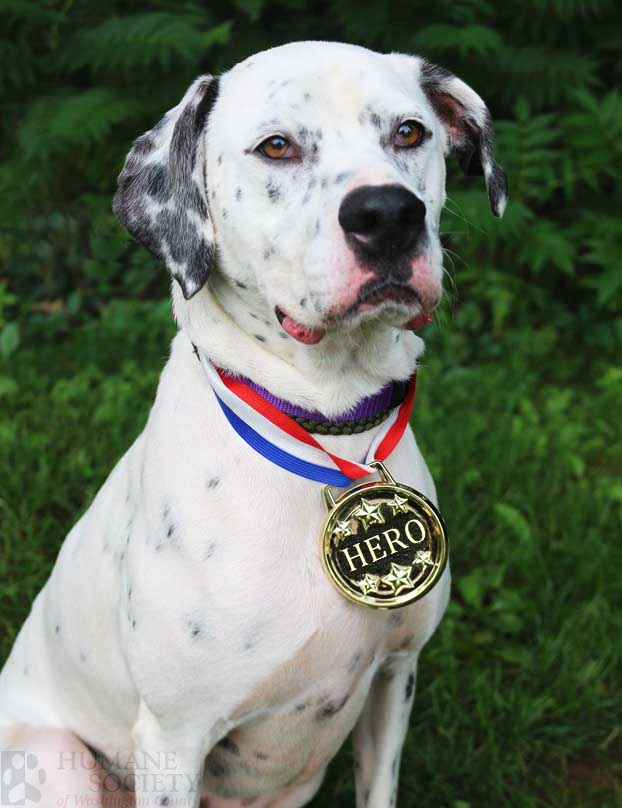 Bentley Becomes a Hero
Bentley was a 4-year-old Dalamatian / Great Dane mix that was surrendered to GHHS in June due to a move. He was one of the dogs chosen for the July transport. He was taken to the Human Society of Washington County in Maryland. Bentley ended up in the right place at the right time.
Just after Bentley's arrival in Maryland, a Target employee found an abandoned puppy. The puppy was covered in fly eggs and barely hanging onto life. The puppy needed a blood transfusion and Bentley was a perfect match.
Bentley's blood gave the puppy, later named Hope, a second chance at life. Bentley is a GHHS Hero!