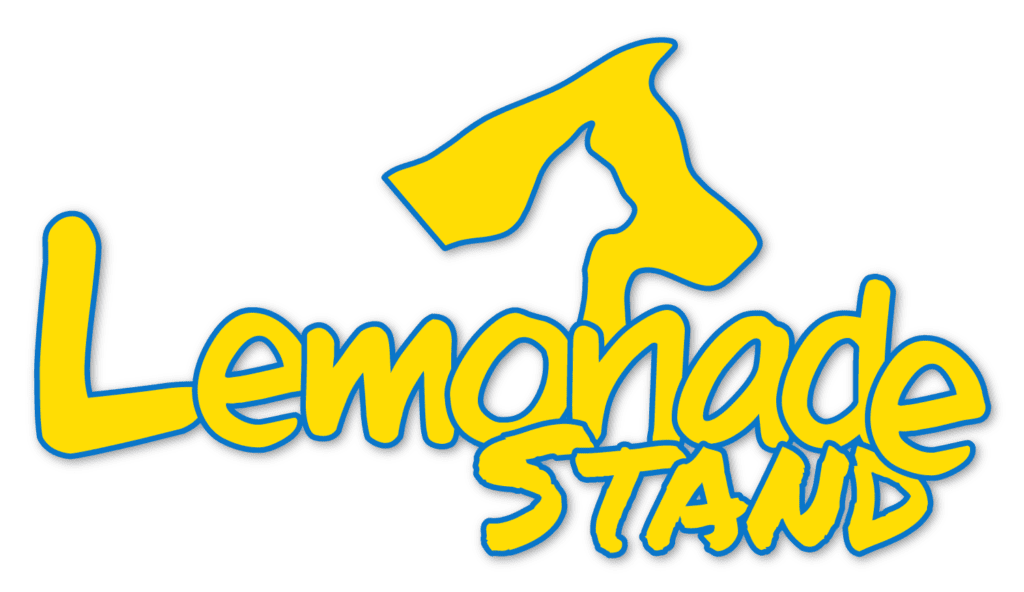 Kids and parents (or kids of all ages!) participate in an online, virtual Lemonade Stand to raise money for the animals at GHHS! Quench your summer thirst and make sure to share with friends and family!
Summer is here and it's hot! The staff and animals at GHHS are thirsty and need your help!
Start a (virtual) Lemonade Stand at give.ghhs.org/lemonade, share with your friends and family, and raise money to support our four-legged friends at GHHS!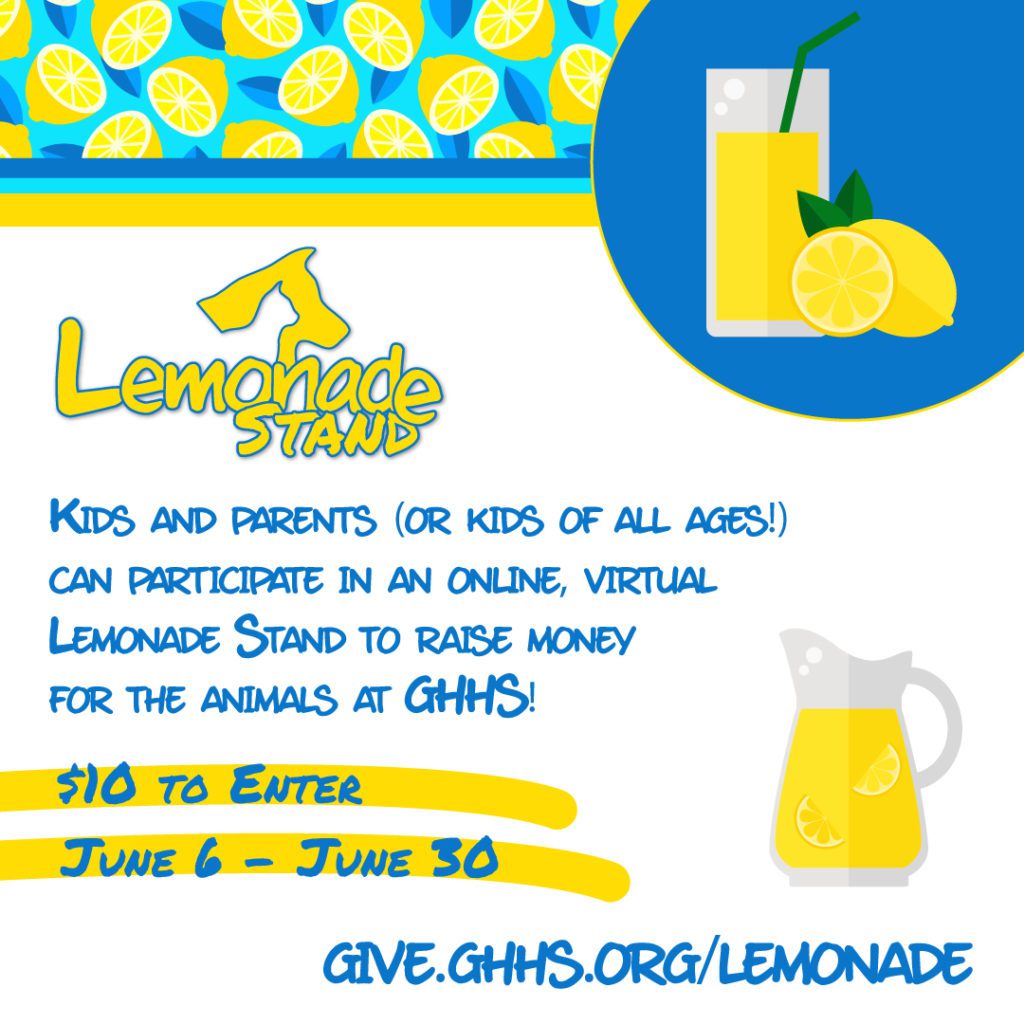 How to start your lemonade stand:
1. Register at give.ghhs.org/lemonade
Pro Tip #1: Have a parent help you register!
Pro Tip #2: If you're a parent, you can register your own stand too!
2. Upload your Lemonade Stand Profile Photo & Customize Your Page
Once you complete the registration, you will need to visit your fundraising page & start customizing. Check your email! A link will be provided in your registration email

Create a fun name for your virtual Lemonade Stand!
Create a profile picture – a selfie, a drawing, or a photo of your favorite pet/animal!
Create a fundraising goal – $50 or $500 – that is up to you!
Write a fun bio that encourages your friends and family to donate to your virtual Lemonade Stand.
A calendar of ideas will be sent to the email on file. Use the provided calendar for fun interactive ways to promote your Lemonade Stand
– have ideas of your own? Awesome!
3. Share Your Page & Raise Money for GHHS!
Get friends and family to donate to your Lemonade Stand, raising vital funds to help our furry friends at GHHS.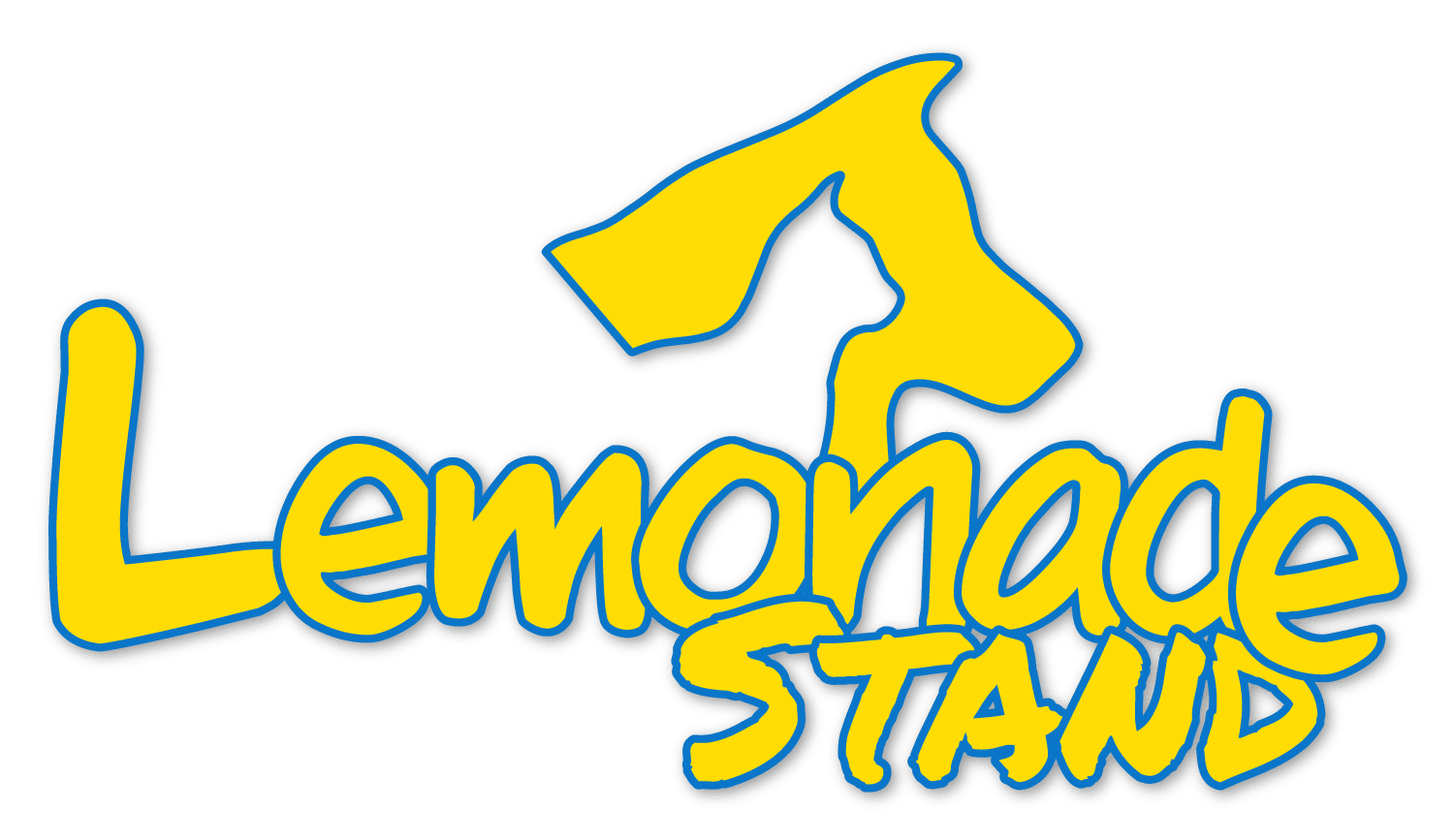 Ready to Start Your Lemonade Stand?
We made a calendar full of ideas to make sure your fundraiser is successful!