Spencer Batcheller – New CEO
The Greater Huntsville Humane Society (GHHS) Board of Directors named Spencer Batcheller as its Chief Executive Officer (CEO), effective Friday, April 1, 2022.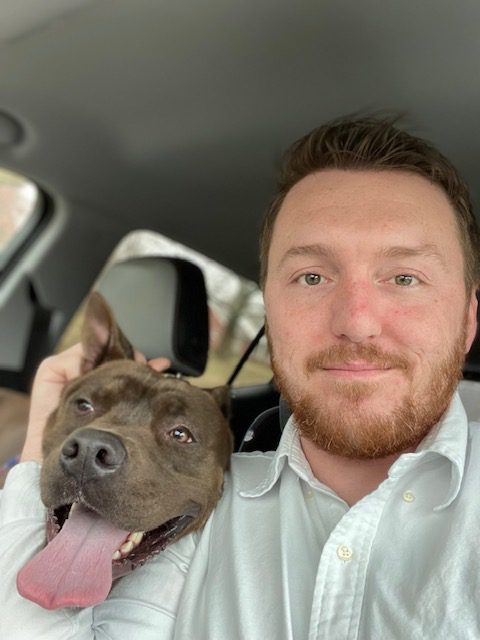 Sandy Edwards, GHHS Board of Directors President stated, 
"Spencer has demonstrated great promise during his time at GHHS as the Director of Animal Care, Chief Operating Officer, and as Interim Chief Executive Officer. We trust that Spencer will continue to demonstrate his passion and genuine commitment to the welfare of animals in our area as he accepts his new role as CEO"
Batcheller started with GHHS as the Director of Animal Care in 2019. He served as Chief Operating Officer (COO) for a brief time in 2021, before moving into his current role as interim CEO. Since joining the organization, Batcheller has increased community engagement and outreach efforts in Madison and neighboring counties. His passion for animal advocacy, as well as education, has supported GHHS moving through the COVID-19 pandemic, and into the future. One initiative Batcheller has tirelessly put into action is converting the old thrift store on the shelter's property, into the first cat sanctuary in the state of Alabama. This facility will offer a safe space for cats that are positive with FeLV (feline leukemia) and FIV (feline AIDS), with hopes of offering a space for education and research. This also gives opportunity to expand kennel space, ultimately saving more lives.
"I am truly honored and humbled by this amazing opportunity. This organization has a devoted staff, amazing supporters, and the mission is truly something I live by. The sky is the limit for GHHS and I look forward to seeing what we, the staff and volunteers and the community, can accomplish together".