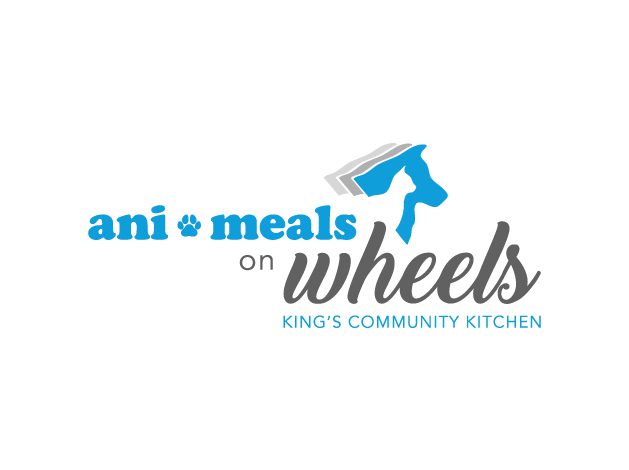 AniMeals on Wheels is a new initiative that will allow King's Kitchen to partner and deliver pet food to fellow community organizations. Pet food, treats and supplies will be bagged, labeled and delivered monthly by GHHS volunteers.
"The goal of this endeavor is to promote the King's Kitchen program,
help feed animals that don't meet our guidelines and help GHHS gain a better perspective on challenges our community is facing while supporting non-profits," said Marguerite Long, Volunteer & Community Outreach Coordinator. "We are always seeking ways to help animals and hopefully this is another step in that direction."
"Food banks are essential," Long continued. "They reduce the risk of a returned pet to an already over-taxed rescue and shelter system by offsetting the cost of necessary pet care. We want struggling pet owners to know that there is free help available to keep their pets fed, cared for, and with them at their home."
GHHS is currently partnered with First Stop, Manna House, and Rose of Sharon Soup Kitchen.
King's Kitchen is the largest pet food bank in North Alabama (with your support, we provided 33,928 pounds of pet food in 2021 to homes in need!) Currently we are operating King's Kitchen out of our multi-use Annex but have outgrown the space. We are seeking community partnerships and sponsorships that will allow us to build a dedicated King's Kitchen building and provide many more opportunities to help the Greater Huntsville region.
Please consider donating food or volunteering.
Interested in volunteering?
Volunteer applications can be found here and you can list "King's Kitchen" in the schedule availability field.
Interested in donating?
We accept any & all brands and open bags and prefer dry food bags of 30lbs or less. You can drop off donations at our shelter (Monday-Saturday, 10am-4:00pm), or call us for large pick-ups.