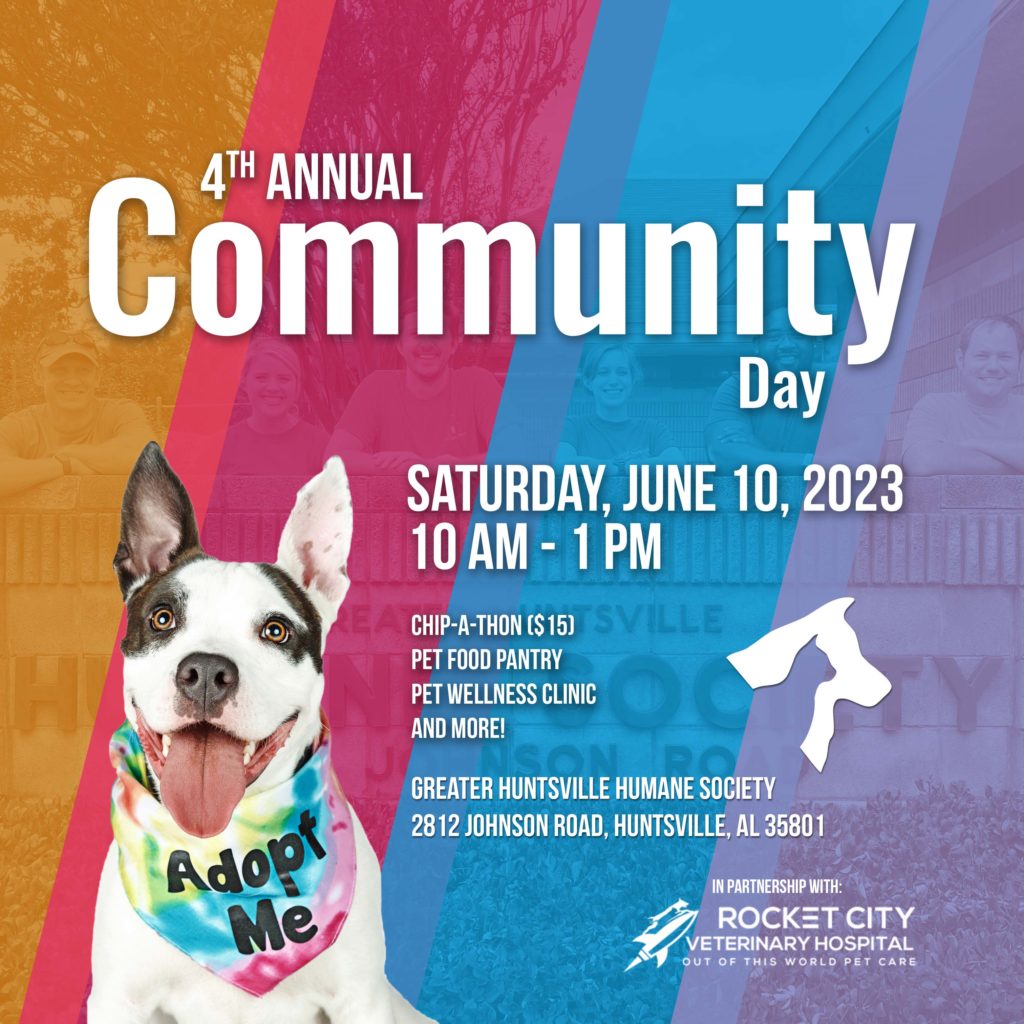 The Greater Huntsville Humane Society (GHHS) will be hosting the 4th Annual Community Day this Saturday, June 10th from 10AM-1PM in honor of National Microchip Month.
GHHS CEO, Spencer Batcheller initiated GHHS Community Day in 2020 to support pet-owning residents in the community that were experiencing financial distress. Batcheller stated, "Offering a low-cost resource day promotes pet wellness and education in our community." He further explained, "Surrendering a pet often comes from financial uncertainty and if we can support pet needs, pets remain at home with their families and out of area shelters."
The 4th Annual Community Day will offer the following services:
Chip-a-thon: Microchips will be for $15, per pet.
Pet Wellness Clinic: Rocket City Veterinary Hospital will be offering discounted routine pet care including vaccines and preventatives.
Spay & Neuter Opportunities: Vouchers will be available through GHHS to schedule spay and neuter surgeries at partnering veterinary clinics.
King's Kitchen Distribution: The pet food distribution is available to those currently enrolled in the shelter's program and/or to those that may need one-time assistance.
GHHS will also be offering $100 adoptions!
The Greater Huntsville Humane Society is a private 501(c)3 no-kill shelter which has been serving the Huntsville area since 1969. Their mission is to use rescue, training, adoption, education, and advocacy to ensure the humane treatment and welfare of all animals.
For more information regarding Community Day, please contact Spencer Batcheller at
[email protected]
.